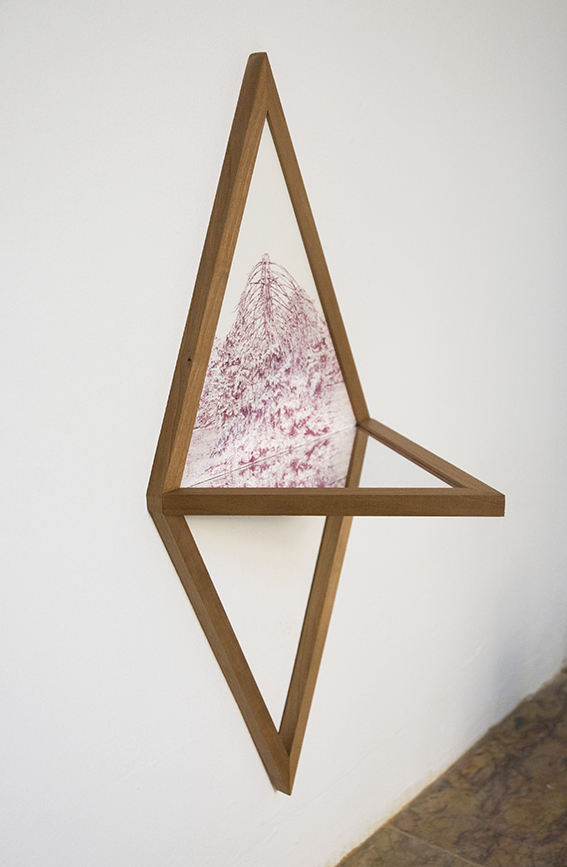 16.09 2011 - 3.01 2012

XAVIER ANTIN / ELISABETH S. CLARK / MEGUMI FUKUDA / TARO FURUKATA / GARY COLCOUGH / REGINA JOSÉ GALINDO / CHRISTIAN JANKOWSKI / JAN KOCH / SAMUEL RICHARDOT / YORGOS SAPOUNTZIS / ANNE E. WILSON

at Interior and the collectors, 24 rue Lanterne, Lyon 1 (fr)


Interior and the collectors is pleased to present the inaugural exhibition COLLECTION n°1 as an introduction to our project.

We invite the viewer into a private space to show art in the intimacy of a flat which is not designed for it but for everyday life. We imagine a beginner collector's interior, it's a way for us to deal with a smaller space, more challenging than a museum but also more personal and singular. This collector doesn't exist, we have created him over a period of time from our encounters with other artists. The selection of the artists doesn't answer to a particular topic or problematic, it's a more personal logic, close to a collector's approach that lets us mix different genders and combine emerging and established artists. The works are varied, conceptual, shifted, surprising or even violent. A private space gives us the possibility of total freedom, a local and dense exchange that builds on the fondations of a multicultural and meaningful art. It is another way to see an exhibition, in a life's space far from the neutrality of a gallery or a museum.

Interior and the collectors est heureux de présenter son exposition inaugurale COLLECTION n°1, conçue comme une inrtoduction de notre projet.

Nous invitons le spectateur dans un espace privé pour montrer l'art dans l'intimité d'un appartement qui n'est pas conçu pour lui mais pour la vie quotidienne. Nous imaginons l'intérieur d'un collectionneur débutant, c'est une façon pour nous de traiter un espace plus petit, plus difficile qu'un musée mais aussi plus personnel et singulier. Ce collectionneur n'existe pas, nous l'avons créé au fur et à mesure de nos rencontres avec d'autres artistes. La sélection des artistes ne répond pas à un sujet ou à une problématique particulière, c'est une logique plus personnelle, proche d'une démarche de collectionneur qui nous permet de mélanger les genres et de combiner les artistes émergents et les artistes établis. Les œuvres sont variées, conceptuelles, décalées, surprenantes ou même violentes. Un espace privé nous donne la possibilité d'une liberté totale, d'un échange local et dense qui s'appuie sur les bases d'un art multiculturel et sensé. C'est une autre façon de voir une exposition, dans un espace de vie loin de la neutralité d'une galerie ou d'un musée.




© 2020 Interior and the collectors / Legal terms