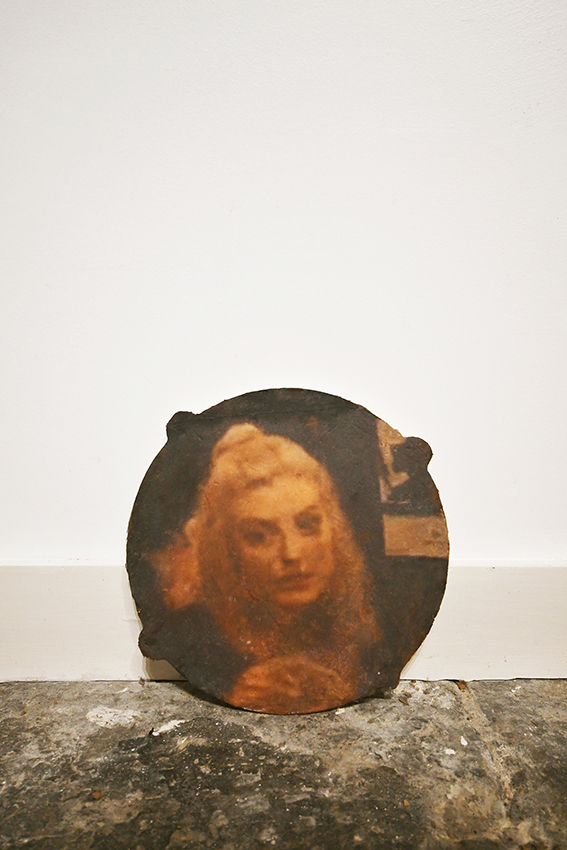 Conceived in a form of urgency, our new group show COLLECTION n° 12 marks the reopening of our venue in an atmosphere that is not clearly defined. Even if the situation has improved, it is still uncertain.

The showcased artists are all experimenting a kind of journey to other dimensions. Those of revisited architectural utopias, of condensed time-spaces from the whole world or in the limbo of accidental remains and supernatural, almost mystical visions.

The visitor's itinerary is chaotic, like a time traveler, the works interweaving in different temporalities, from the interior space to the exterior courtyard. Most of them are brand-new works and have been produced during the lockdown. They contain within them a kind of escape, more or less obvious, sometimes dreamed, recomposed, sublimated or disturbing. Basile Ghosn presents new works made with the support of the Drac Paca in the outer courtyard, images of architecture diverted in a creative mechanism oscillating between the abrasive and the melancholic. Marnie Weber showcases a new costume made during her lockdown in the forest on the west coast of the United States, a kind of mysterious creature straight out of her imagination. Ella Mievovsky seeks to escape by proposing a journey into parallel worlds from a constellation of video surveillance images gleaned from around the world. Fabien Villon reveals the shock of fate through sculptures that sublimate the accident.



Conçue dans une forme d'urgence, l'exposition COLLECTION n°12 signe la réouverture de notre lieu dans une atmosphère qui n'est pas clairement définie. Même si la situation s'est améliorée, elle n'en reste pas moins incertaine.

Les artistes présentés expérimentent tous une sorte de voyage vers d'autres dimensions. Celles d'utopies architecturales revisitées, d'espaces-temps condensés du monde, dans les limbes de vestiges d'accidents et de visions surnaturelles, presque mystiques.

Le parcours du visiteur est chaotique, comme un voyageur dans le temps, les oeuvres s'imbriquant entre elles dans des temporalités différentes, de l'espace intérieur vers la cour extérieure. La plupart sont inédites et ont été produites pendant le confinement. Elles contiennent en elles une sorte d'échappatoire plus ou moins évidente, parfois rêvée, recomposée, sublimée ou inquiétante. Basile Ghosn présente de nouvelles oeuvres réalisées avec le soutien de la Drac Paca dans la cour extérieure, des images d'architecture détournées dans un mécanisme créatif oscillant entre l'abrasif et le mélancolique. Marnie Weber montre un nouveau costume réalisé lors de son confinement en forêt sur la côte ouest des Etats-unis, une sorte de créature mystérieuse tout droit sortie de son imaginaire. Ella Mievovsky cherche à s'échapper en proposant un voyage dans des mondes parallèles à partir d'une constellation d'images de vidéo surveillance glanées à l'échelle du monde. Fabien Villon révèle le choc du destin par des sculptures qui subliment l'accident.
© 2023 Interior and the collectors / Legal terms